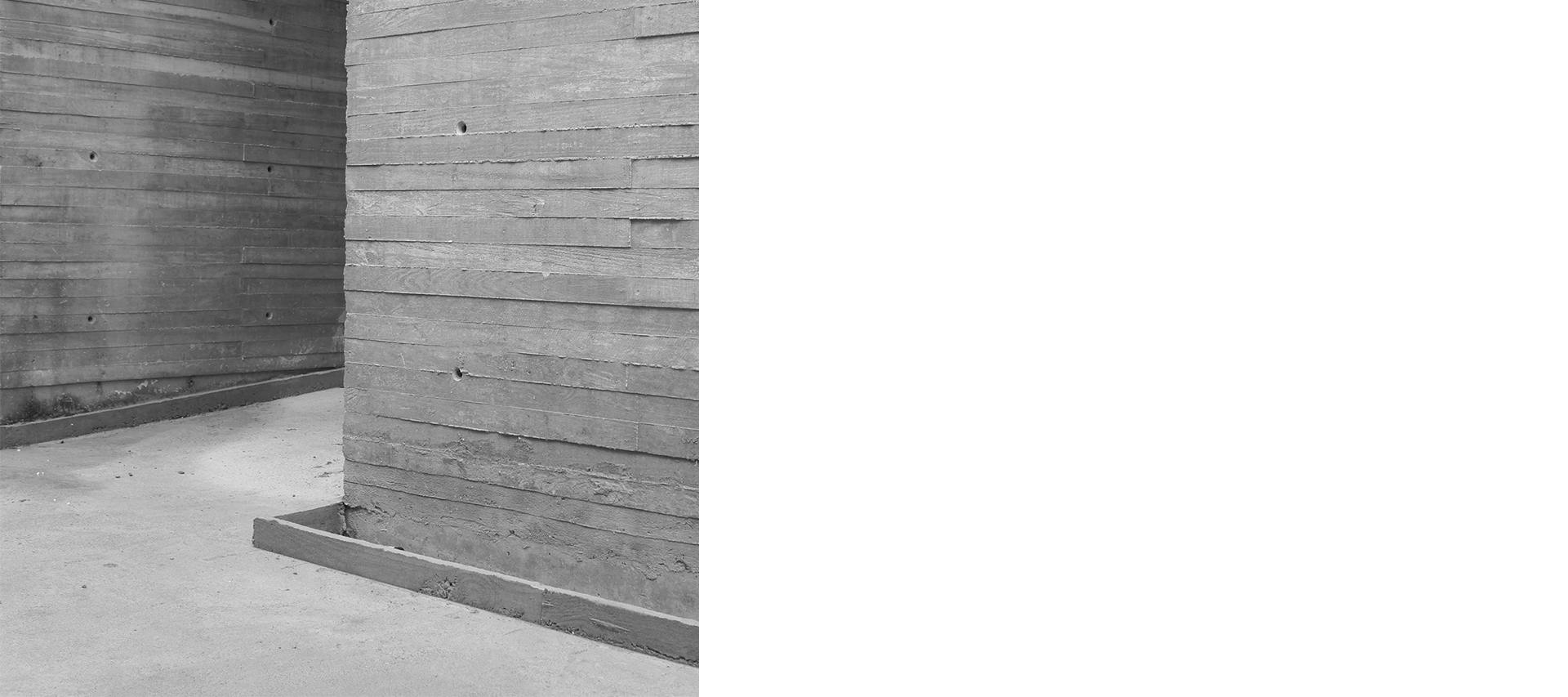 Casa em Cotia

House in Cotia
Equipe | Team
Taís de Moraes Alves,
Fulvio Ramos Roxo
Local | Location
Cotia, BR
Ano | Year
2012-2013
Esta casa térrea pousa sobre a cota mais alta do terreno e se debruça em direção à rua. A estrutura de concreto armado aparente vence o vão de mais de 7m sem vigas e permite que a porção anterior da casa funcione como um espaço único que se abre para a vizinhança através de portas de correr envidraçadas. Painéis de madeira correm por fora da varanda e podem ser posicionados de modo a dar mais privacidade e a sombrear a sala, de onde se vê o campo de futebol e as crianças voltando para casa depois da aula.
Esse grande salão se desenvolve através de um corredor que dá acesso aos quartos e ao banheiro e termina numa porta de vidro, criando um eixo de luz ao longo da casa. Há diversas outras conexões entre interior e exterior, o que dilui os limites da casa e multiplica as possibilidades de circulação pelo espaço. Essa fluidez guiou também a construção de dois caminhos possíveis entre a plataforma superior do terreno e o nível da rua, uma escada e uma rampa, de modo que se pode caminhar pelo jardim continuamente, sem nunca chegar num obstáculo.
This one-story house lands on the highest part of the site and leans toward the street. The structure in reinforced concrete overcomes the span of more than 7m without beams and allows the front portion of the house to work as a single space that opens itself towards the neighbourhood through glazed sliding doors. Wooden panels slide on the outer part of the balcony and can be moved to give more privacy and shade to the room, from where one can see the football field and the kids going home after class.

This large salon leads to a corridor that gives access to the bedrooms and to the bathroom. At the end of the corridor, a glass door makes a counterpoint to the glazed panel towards the street and creates an axis of light across the house. There are several other connections between interior and exterior that dilute the boundaries of the house and multiply the possibilities of circulation through the space. The search for fluidity also led to the construction of two different paths between the upper platform of the site and the street level, a staircase and a ramp, so that one can walk through the garden continuously, without never reaching an obstacle.